Welcome to Mastro Design Builders
Are you looking for a professional experience like no other?
Mastro Design/Builders, Custom Homes Builder, specializes in providing complete professional architectural and construction services for exceptional homes. Since 1986, the firm, a member of the American Institute of Architects and Home Builders Association of Greater Chicago, has designed and built elaborate new homes and additions throughout the Chicago area's most exclusive suburbs.
Architectural Services
- Free Design Consultation
- Phased Design Approach
- Whole House or by Project
- AIA & HBAGC Members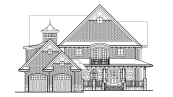 Custom Home
Builder
- Custom Homes Since 1986
- Build on Your Lot or Ours
- Top Rated Custom Builder
- Certified Green Professional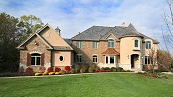 View Our
Portfolio
- Custom Homes
- Tear Downs
- Remodeling
- Lower Level